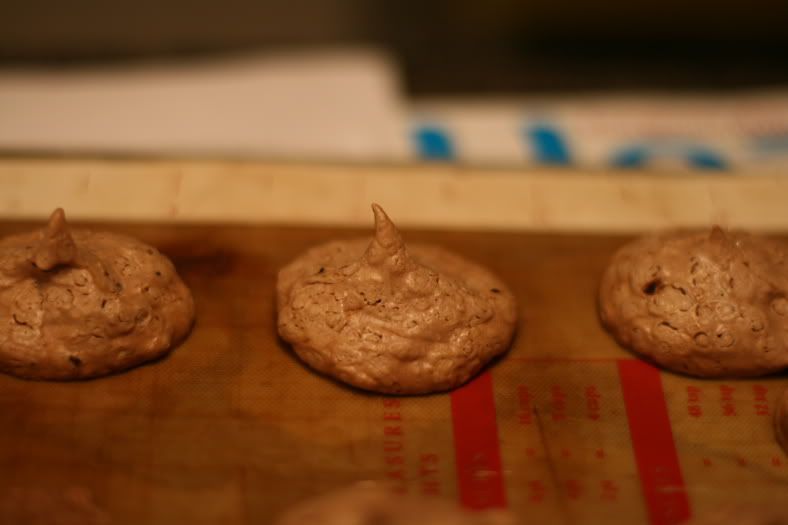 INGREDIENTS
3 large egg whites
180g caster sugar
1 teaspoon cornflour (I used potato starch.)
½ teaspoon white vinegar
½ teaspoon vanilla extract
2 tablespoons cocoa powder (I used unsweetened.)
3 teaspoons ground coffee (I used instant coffee granules.)

DIRECTIONS
Preheat the oven to 300°F. Line two baking trays with non-stick baking paper.
In a large bowl, whisk the egg whites until soft peaks form. While continuously whisking, add the sugar one tablespoon at a time until stiff and satiny shiny. Whisk in the vanilla, cornflour, white vinegar, cocoa powder and two teaspoons of the coffee until combined.
Using a piping bag and a 1cm plain nozzle, pipe 60 small blobs onto the prepared trays around 2.5cm in diameter and 4cm apart. (I used a ziploc bag.)
Bake for 20 minutes. Turn the oven off and with the door slightly ajar, allow the meringues to cool completely.