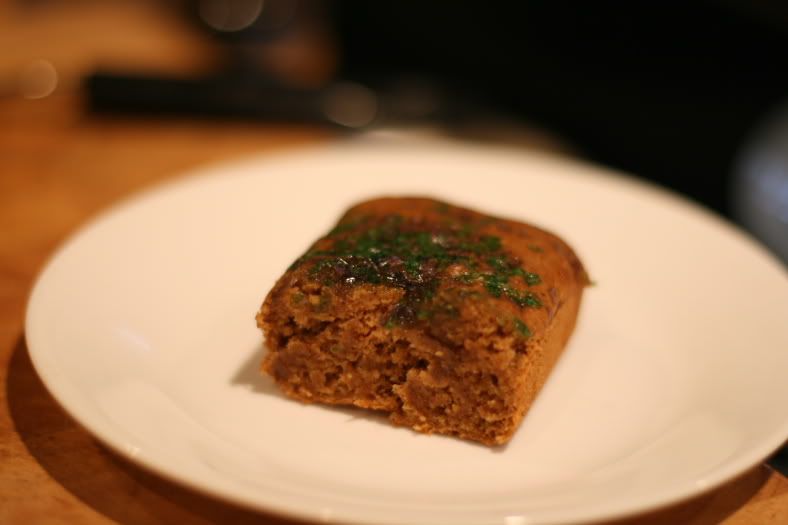 INGREDIENTS
2 cups white whole wheat flour
1/2 tsp baking powder
1/2 tsp baking soda
1/2 tsp salt
1 tsp ground ginger
1 tsp ground cinnamon
1/2 tsp ground allspice
1/2 tsp ground cloves
pinch freshly ground nutmeg
1/2 cup dark brown sugar
1 cup banana, mashed (about 2 large)
1/4 cup molasses
1/4 cup honey
1/2 cup light plain soymilk
1/4 cup applesauce

DIRECTIONS
Preheat oven to 350F. Lightly grease a 9×5-inch loaf pan.
In a large bowl, whisk together flour, baking powder, baking soda, salt and spices.
In a medium bowl, whisk together brown sugar, banana, molasses, honey, soymilk and applesauce.
Pour into dry ingredients and stir until just combined.
Pour into prepared pan and sprinkle with coarse sugar, if desired.
Bake for about 45 minutes, until a toothpick inserted into the center of the loaf comes out clean. (I used my Baker's Edge pan and baked for 20 minutes.)
Makes 1 loaf, 8-10 slices.