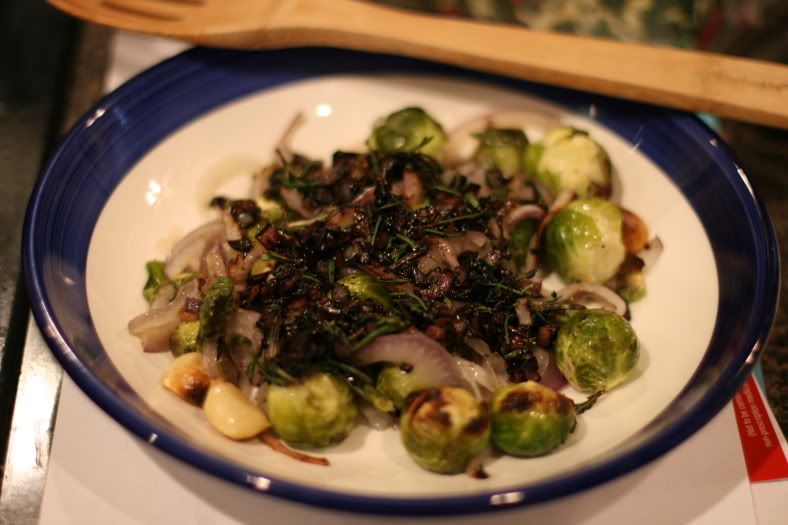 Balsamic Brussels Sprouts
INGREDIENTS
16 oz brussels sprouts
1 small red onion, thinly sliced
6 cloves garlic
4 tbsp olive oil
salt/pepper to taste
1 shallot, chopped
4 tbsp balsamic vinegar
1 tbsp chopped fresh rosemary

DIRECTIONS
Preheat oven to 425.
Combine brussels sprouts, onion, garlic, and 3 tbsp olive oil.
Season with salt and pepper and spread out on a greased cookie sheet. Roast 25-30 minutes until tender.
Meanwhile, saute shallot in remaining olive oil over medium-high heat, until tender.
Add balsamic vinegar and cook another 3 minutes.
Stir in rosemary and pour over brussels sprouts.