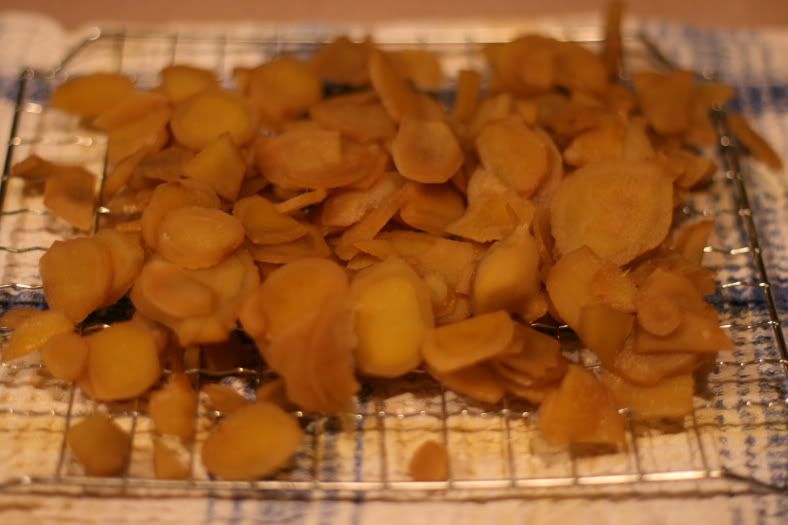 Candied Ginger
Recipe courtesy of David Lebovitz
INGREDIENTS
1 pound (500g) fresh ginger, peeled
4 cups (800g) sugar, plus additional sugar for coating the ginger slices, if desired
4 cups (1l) water
pinch of salt

DIRECTIONS
Slice the ginger as thinly as possible. It can't be too thin, so use a sharp knife.
Put the ginger slices in a non-reactive pot, cover with water, and bring to a boil. Reduce heat and let ginger simmer for ten minutes. Drain, and repeat one more time.
Mix the sugar and water in the pot, along with a pinch of salt and the ginger slices, and cook until the temperature reaches 225F (106C.)
Remove from heat and let stand for at least an hour, although I often let it sit overnight. Or if you want to coat the slices with sugar, drain very well while the ginger is hot, so the syrup will drain away better.
Store ginger slices in its syrup, or toss the drained slices in granulated sugar. Shake off excess sugar, and spread the ginger slices on a cooling rack overnight, until they're somewhat dry. The sugar can be reused in a batter or ice cream base, or for another purpose.