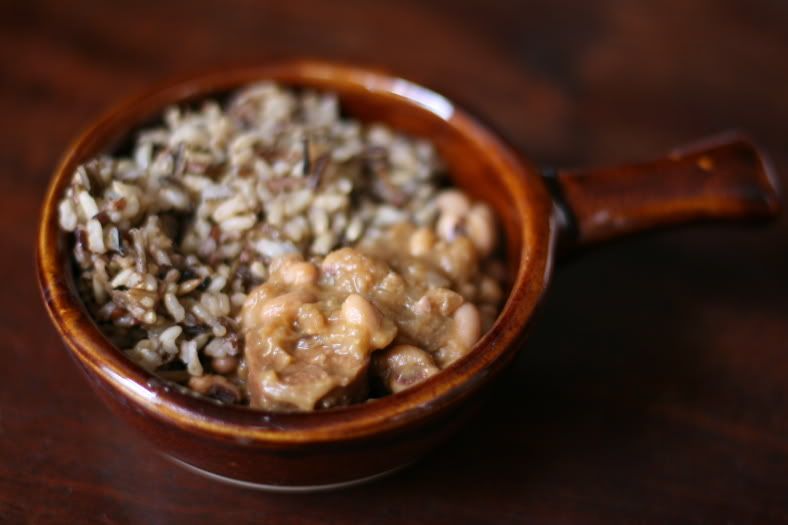 Recipe adapted from Cuisine At Home, February 2009
INGREDIENTS
1 lb. dried black-eyed peas, rinsed
1 pkg. spicy vegan sausage, sliced (14 oz.)
4 cups low-sodium vegetable broth
2 cups chopped onion
1 cup chopped celery
1 Tbsp. cider vinegar
Salt and pepper to taste

DIRECTIONS
Place black-eyed peas in a bowl and cover with water. Let stand at room temperature for 24 hours.
Drain peas, rinse, and drain again. Combine drained peas, sausage, broth, onion, and celery in a 4-to-6-quart slow cooker.
Cover and cook on high-heat setting until peas are tender, about 3 hours.
Stir in vinegar. Season with salt and pepper.
Serve with rice.