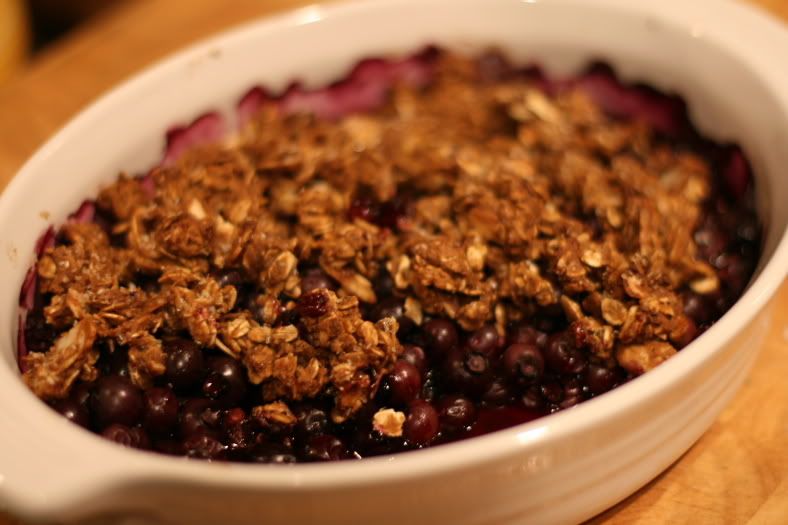 Maple Almond Blueberry Crumble
.
INGREDIENTS
1/4 cup sliced, toasted almonds
1/2 cup rolled oats
1/4 cup spelt flour
2 tablespoons flax meal
1/4 teaspoon sea salt
2 tablespoons molasses
2 tablespoons maple syrup (plus extra)
2 cups fresh blueberries
1 heaping tablespoon potato starch
1 teaspoon lemon juice
1/2 teaspoon almond extract
2-4 tablespoons maple syrup (for preferred sweetness)

DIRECTIONS
Combine first 5 ingredients in a medium bowl. Mix together molasses and maple syrup in a small bowl, drizzle over dry mixture, and combine. If too dry, add more maple syrup.
In a separate small bowl, combine potato starch with lemon juice, almond extract, and maple syrup. Stir until no clumps remain. Mix into berries.
Pour berry mixture into a medium oval pan or round pan. Crumble oat mixture over berries.
Cook in a 350 degree oven for 40 minutes. Cool slightly and enjoy!