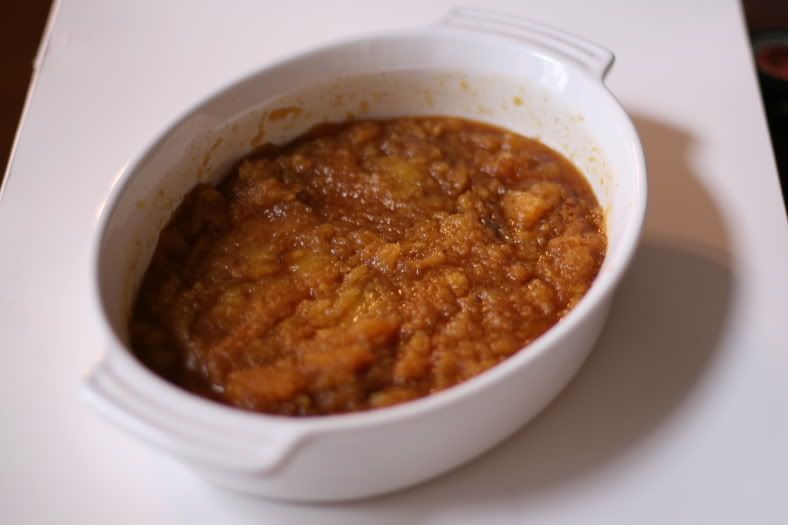 INGREDIENTS
1 medium acorn squash
1-2 tablespoons softened butter (I used olive oil.)
2 tablespoons dark brown sugar
1/2 teaspoon ground cinnamon
2 tablespoons pure maple syrup
2 cups apple cider

DIRECTIONS
Preheat oven to 400 degrees F.
Line a baking sheet with foil.
Cut acorn squash in half and scoop out seeds and stringy bits.
Place on baking sheet flesh side up. Spread butter/oil on squash, then sprinkle with brown sugar and cinnamon. Drizzle maple syrup on top.
Bake for 1 hour, or until squash is soft and apple juice has caramelized. Scoop flesh from the skin and into a bowl. Scrape as much of the apple goop as you can up from the baking sheet and add to the bowl. Mix and mash it all together and serve.